Barrisol Printing
The Barrisol printed sheets are exactly the same as the others but they allow you to print any image you want onto the material whether it is your own image or Barrisols image from their catalogue. Barrisol ceilings can be adapted to suit any room or space and therefore this allows you to order the right sheet with the perfect image on it. You can create endless possibilities with the vibrant colours and prints as Barrisol have over 130 different colours and 7 unique finishes.
Barrisol Translucent Printing
As well as normal printing you can also print onto our translucent range with LED behind. This combines overhead lighting system with the Barrisol printed sheet which enhances the printed images on the sheet and allows for a one of  a kind lighting feature.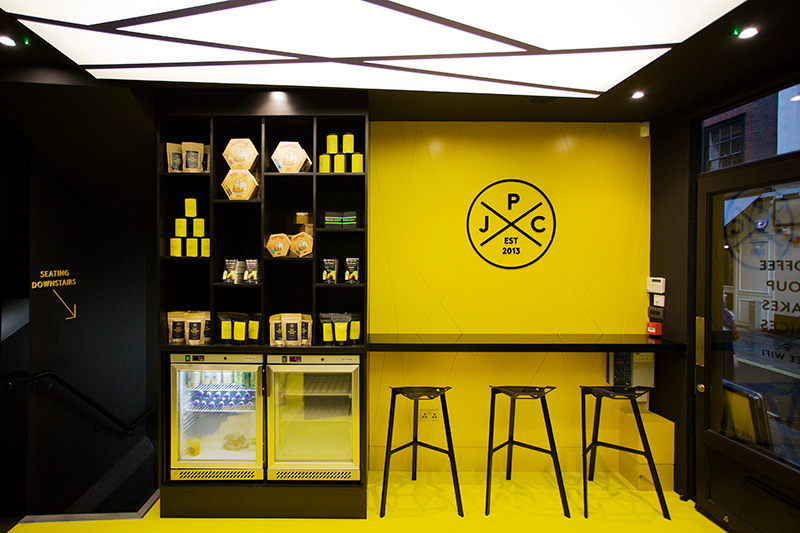 Barrisol Acoustic Printing
Another good combination is acoustics and Barrisol print as designers can now have a eye catching design whilst also having a high acoustic rating. Sound attenuation is subtle and attractive with Barrisol Acoustic sheets.
There are a range of acoustic sheets you can choose from which are A15, A20, A30 and A40. They range from A15 being class A absorption up to A40 being class C absorption. These ceilings are achieved by combining a lower printed sheet with a upper acoustic sheet. When contacted by sound the visible printed sheet begins to vibrate, the vibration takes away the energy from the sound, the top acoustic layer then forces the energy in the holes which convert the sound wave energy into thermal energy. This transfer of energy decreases the sound wave energy considerably therefore decreasing the reverberation in the room. Please see the diagram below.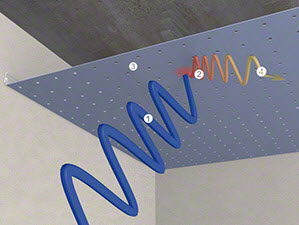 Printing information
In the Barrisol catalogue of images there are 9 categories you can choose from:
Patterns 

Food and beverage
Animals
Flowers
Nature and landscapes
Art
Zen
Wonders of the world
Illustrations
As mentioned before you can choose your own images to print on the material as well. Images that are kept away from direct sunlight are offered a 10 year discoloration warranty and you can print onto the following Barrisol sheeting finishes: matt, gloss, metallic, satin, brushed suede, and translucent. If you are supplying your own image it needs to be 1/10th scale of the actual sheet it will be printed onto, be either EPS vectorised or PDF format and have a minimum resolution of 300 DPI.
For example: if the printed sheet dimensions are 2m x 1m, the image file must have a minimum size of 20cm x 10cm with a resolution of 300 DPI.