Barrisol Acoustic ceilings
Thanks to Barrisol Acoustic ceilings your space or room can have amazing acoustic properties. The micro perforations are almost invisible and bring sound and aesthetic comfort together. There a few different perforations you can have and the amount of perforations in the skins depends on which one you choose. The sheet allows some of the sound wave to pass through it whilst also sending some back into room as thermal energy. As sound is reverberated around the room the energy is lost and sound in the spaced is decreased. You can see the different perforations below.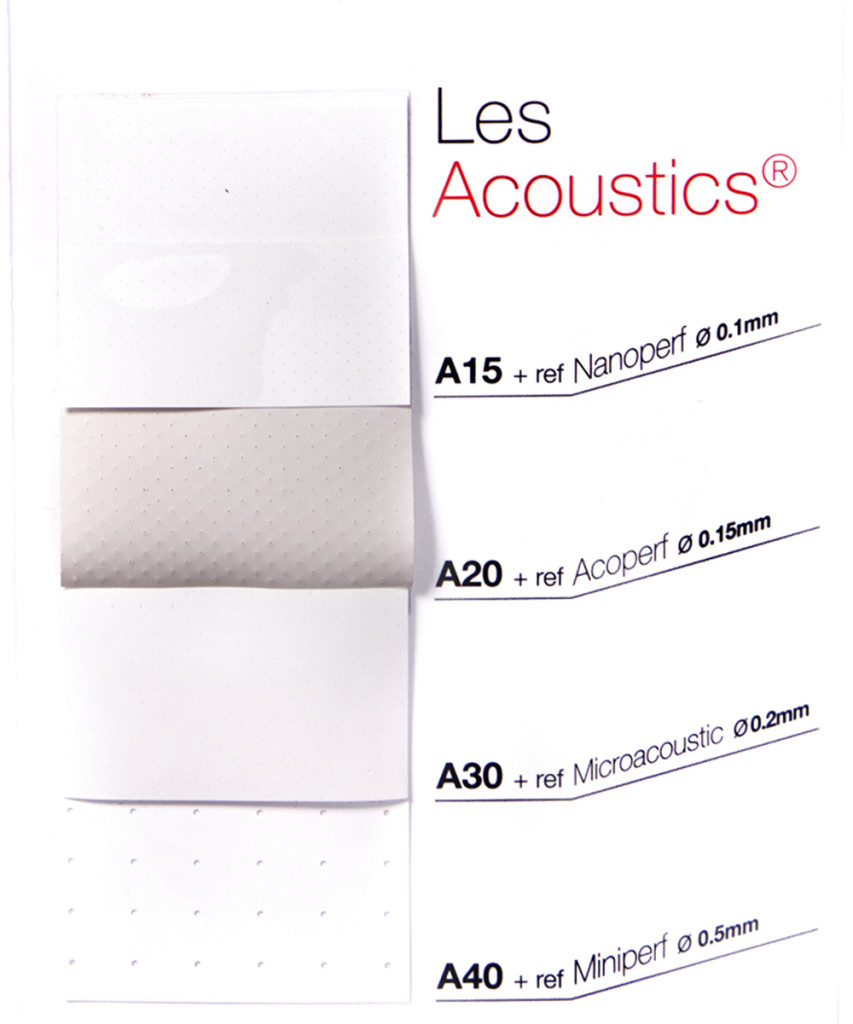 These acoustic ceilings can be used in a lot of public spaces such as restaurants, museums, airports, shopping centres, churches or music venues. Anywhere that needs a bit of comfort would be ideal for a Barrisol Acoustic ceiling.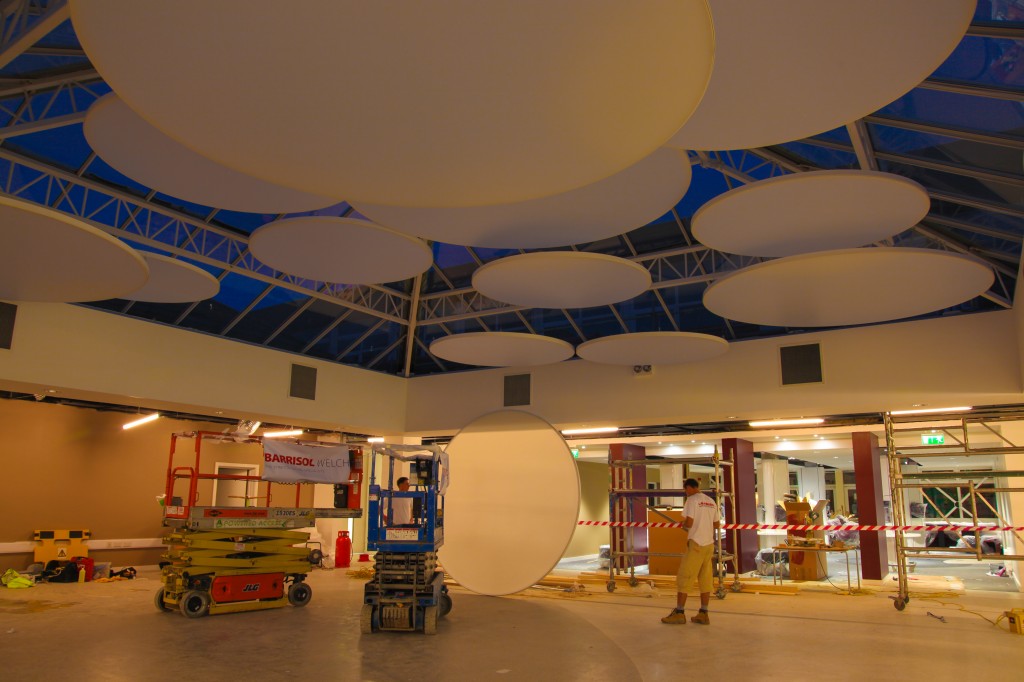 Acoustic Options
Miniperf – Thanks to Miniperf, resonances are immediately absorbed, therefore high ceilings enjoy particularly pleasant acoustics.

Microacoustic – With Microacoustics stretch ceiling the amount of absorption can be changed to help with precision and the specific needs of each part. This can be done by selecting the right distance between the sheet and the wall. The micro perforations being almost invisible allows for sound and aesthetic comfort.

Acoperf – Acoperf can be used only to 100 mm, 200 mm or associated with a standard insulator/acoustic insulator.

Nanoperf – The Nanoperf material is ideal to improve sound comfort in crowded places. Nanoperf associates aesthetic and effectiveness.

The acoustic range can be put onto more than 200 colours and 7 different finishes (gloss, satin, matt, brushed suede, metallic, translucent, recycled)